INTERNATIONAL PIANO ACADEMY
The International Piano Academy was born with the aim of instilling music as an educational and human value in children and adult learners. Our academy specialises in teaching classical piano and music theory. We have also curated the Young Musicians Programme, which provide dynamic, challenging, educational, and engaging group music classes to students of all abilities.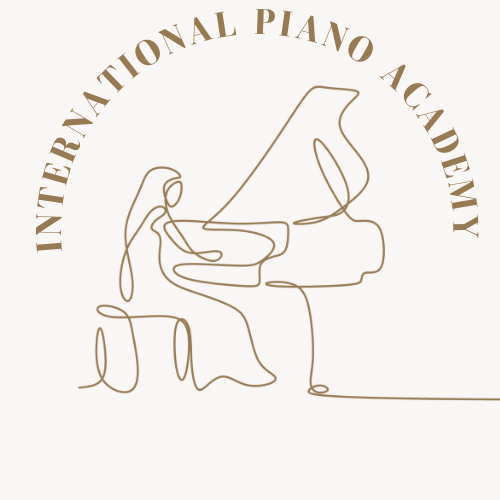 Our internationally trained and qualified teachers can teach piano from beginner to professional levels. We firmly believe that music plays a very important role in the cognitive development of the human being, and that is why for us, music is a way of life.
---
LESSONS SET UP
Individual piano, music theory or group lessons can be done in person or online (via Skype, FaceTime, Zoom, or WhatsApp), since both methods offer very effective results. We offer the possibility of giving classes in Catalan, Spanish, and English.
International Piano Academy students have the opportunity to play in a formal concert at least once a year. We also offer parents the possibility of setting up an interview at the end of each trimester to talk about the student's progress and comment on areas to improve. We are also in full contact with parents for any questions they may have between classes.
Currently, we are lucky to have students who take our classes from various parts of the world, such as London, Barcelona, Japan, Dubai, Chicago, India, and Bangladesh, among other destinations.
---
INTERNATIONAL PIANO ACADEMY TESTIMONIALS
You can read some of the testimonials written by our students by visiting the International Piano Academy Google business profile, please click  HERE.
---
CONTACT
You can contact us by clicking  here. Go ahead and schedule an interview with us and tell us what you are looking for!
CURRENT INTERNATIONAL PIANO ACADEMY HEADQUARTERS
London (England): Crouch End
Barcelona (Spain): Eixample Esquerra (available soon)
---
PIANO TEACHERS
Margalida Moll Salord  is a classical pianist with more than ten years of experience in the world
of teaching. She is the founder and director of the International Piano Academy. One of her greatest passions is transmitting to students the importance of music education for motor and personal development. Her piano classes cover various aspects of piano teaching, such as technique, musicality, and body position, which are key elements for good musical development. Margalida also introduces students to music theory from the early stages. Margalida has a master's degree in piano performance with distinction and a bachelor degree from the Royal College of Music in London and prepares her students for the official exams of ABRSM and Trinity, as well as entrance exams to conservatories or universities. She also prepares students for official music theory exams. Her classes can be given in three languages: Catalan, Spanish, and English.

---
THE PIANO AS AN INSTRUMENT
The piano is one of the most valuable instruments one can learn. But what is it that makes the piano special? Here are four headlines as to why:
1- It is an instrument that has enormous advantages for our cognitive abilities and develops our dexterity, speed, and precision.
2-It is a challenge for our coordination since we not only use our hands but also have other elements to take into account, such as the pedals or the memorization of notes.
3-Playing the piano has therapeutic properties that can help us maintain our mental balance.
4-Playing the piano gives us indescribable satisfaction and brings happiness to our days.
---
THE KEY IS RHYTHM
'The music is not in the notes, but in the silences between them' wrote W.A. Mozart. Mozart already told us that the importance of rhythm in musical learning is key. The Young Musicians Programme introduces students of all ages and abilities to the language of music. We share the view of the International Baccalaureate Programme, which believes that students are agents of their own learning. Music is able to develop that concept by enabling the student to be in charge of their own learning experience enhancing their dexterity, listening skills, confidence, and educational performance proficiency. It also becomes a channel to enhance students' self confidence, creativity and sense of achievement.
YOUNG MUSICIANS PROGRAMME WORKSHOPS:   
What can we learn?  
1-Recognition of simple rhythms and rests. Introduction to music notation and definition of musical terms.
2-Introduction to polyrhythm using various instruments in class. Students musically interact and create rhythmic compositions.
3- Introduction to different instruments, such as a variety of percussion instruments, piano or guitar.
4- Perform, listen to, and evaluate music from various historical periods, experimenting with various styles, genres, composers, and traditions. Listen to songs/pieces from around the world.
5- Generate an open discussion between students by creating a music workshop that touches upon  important topics in our society. 
6-Introduction to rhythms of the world such as African and Brazilian drumming.
7-Introduction to body percussion and improvisation.
8-Piano students can enjoy a performance masterclass and open discussion about their music study pieces or piano programme in general.
9-In class group performances and much more!
The Young Musicians Programme has different classes adapted for students of different ages, starting at 5 years old. We also offer the possibility to international schools of hiring our Young  Musicians Programme Workshops to offer musical sessions to their students in the form of a master class and thus introduce the children to the world of music in a dynamic, educational, and engaging format. We also help international schools with their music productions, offering our professional assistance.
                      YOUNG MUSICIANS PROGRAMME WORKSHOPS TESTIMONIALS:
It was a joy, a delight and an inspiration to understand the power of relationships with young learners.

I watched the sessions with two non-educators and they were blown-away, commenting on confidence, smiles and of course – talent!  One can only hope that we can continue to develop our collaborative work. D. Bryan –  Deputy Head of ISL Qatar
YOUNG MUSICIANS PROGRAMME LEADER:
Our academy is very happy to count with percussionist and mentor James Ryan, who is the leader of the young musicians programme.You can read more about James by clicking right here. James is a percussionist and mentor with more than twenty years of experience in teaching music. His musical beginnings go back to learning the drums from an elementary to an advanced level, delving into the rhythm of various world cultures such as African and Brazilian percussion, body percussion, and finally, implementing rhythm as a solid foundation.
---
STUDENTS' RECENT RESULTS
Below these lines, you can find some of the results that our students have recently obtained:
Haruka (Japan) – Grade 8 ABRSM piano exam passed with distinction
Leah (UK) – Grade 7 ABRSM piano exam passed with distinction
Luca (Italy) -Grade 6 TRINITY piano exam passed with distinction
Naïs (France) – Grade 5 ABRSM theory exam passed with distinction
Haruka (Japan) – Grade 5 ABRSM theory exam passed with distinction
Louis (UK) – Grade 5 ABRSM theory exam passed with distinction
Jeanne (Holland) – Grade 5 ABRSM piano exam passed with distinction
Taiki (Japan) Grade 4 ABRSM piano exam passed with merit
Ana-Maria (UK) – Grade 3 TRINITY piano exam passed with distinction
Yuxin (China) – Grade 3 ABRSM piano exam passed with distinction
Hannah (UK) – Grade 3 TRINITY piano exam passed with distinction
Rachel (UK) – Grade 2 ABRSM piano exam passed with merit
Amelia (UK) – Grade 1 ABRSM apino exam passed with distinction
Ayaan (Bangladesh) – Grade 1 ABRSM piano exam passed with distinction
---
International Piano Academy is proud to have worked with: