INTERNATIONAL PIANO ACADEMY
The International Piano Academy was born with the aim of instilling music as an educational and human value in children and adult learners. Our academy specialises in teaching classical piano and music theory.
We have also designed the IPA International Music Workshops, which are master classes in a workshop format adapted for international schools. We share the vision of the International Baccalaureate Program (IB Programme), which believes that students are agents of their own learning. The classes we offer are dynamic, educational and constructive for students from an elementary to advanced level.
Our internationally trained and qualified teachers can teach piano from beginner to professional levels. We firmly believe that music plays a very important role in the cognitive development of the human being, and that is why for us, music is a way of life.
---
LESSONS SET UP
Individual piano, music theory or group lessons can be done in person or online (via Skype, FaceTime, Zoom, or WhatsApp), since both methods offer very effective results. We offer the possibility of giving classes in Catalan, Spanish, and English.
International Piano Academy students have the opportunity to play in a formal concert at least once a year. We also offer parents the possibility of setting up an interview at the end of each trimester to talk about the student's progress and comment on areas to improve. We are also in full contact with parents for any questions they may have between classes.
Currently, we are lucky to have students who take our classes from various parts of the world, such as London, Barcelona, Japan, México, Dubai, Chicago, India, and Bangladesh, among other destinations.
Listen to IPA student Yuki perform Fountain in the Rain by W. Gillock at this year's concert in London:
Listen to IPA student Ayaan play A. Lasko's Tarantella and E. Milne's Mozzie in the final of the Kings Piano Competition:
---
CONTACT
You can contact us through the official email of our academy or by contacting us through our number:
EMAIL: mmollsalord@ipacademy.info
TEL:+44(0)7522631377

You can contact us by filling the following form, please CLICK HERE. Go ahead and schedule an interview with us and tell us what you are looking for!
---
INTERNATIONAL PIANO ACADEMY TESTIMONIALS
You can read some of the testimonials written by our students by visiting the International Piano Academy Google business profile, please click  HERE.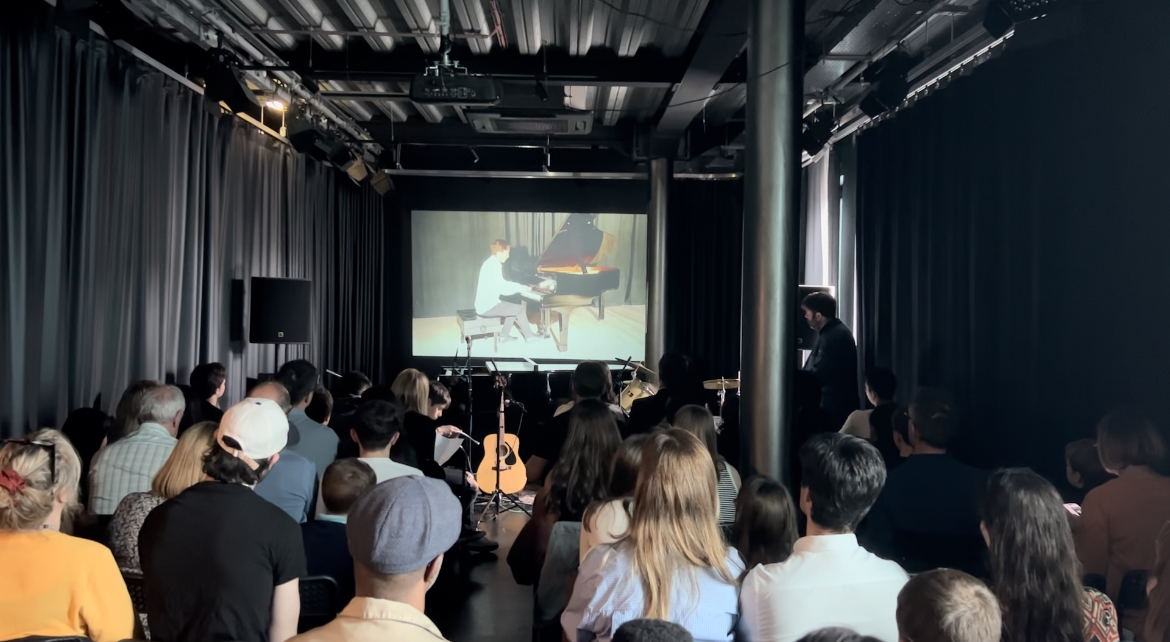 ---
FACULTY
Margalida Moll Salord  is a classical pianist with more than ten years of experience in the world
of teaching. She is the director of the International Piano Academy. One of her greatest passions is transmitting to students the importance of music education for motor and personal development. Her piano classes cover various aspects of piano teaching, such as technique, musicality, and body position, which are key elements for good musical development. Margalida also introduces students to music theory from the early stages. Margalida has a Master's degree in piano performance with distinction and a Bachelor degree from the Royal College of Music in London and prepares her students for the official exams of ABRSM and Trinity, as well as entrance exams to conservatories or universities. Margalida's students have won prizes in prestigious competitions such as the Kings Piano Competition organized by Kings College School in London. She also prepares students for official music theory exams. Her classes can be given in three languages: Catalan, Spanish, and English.

---
IPA INTERNATIONAL MUSIC WORKSHOPS
The International Music Workshops are master classes in workshop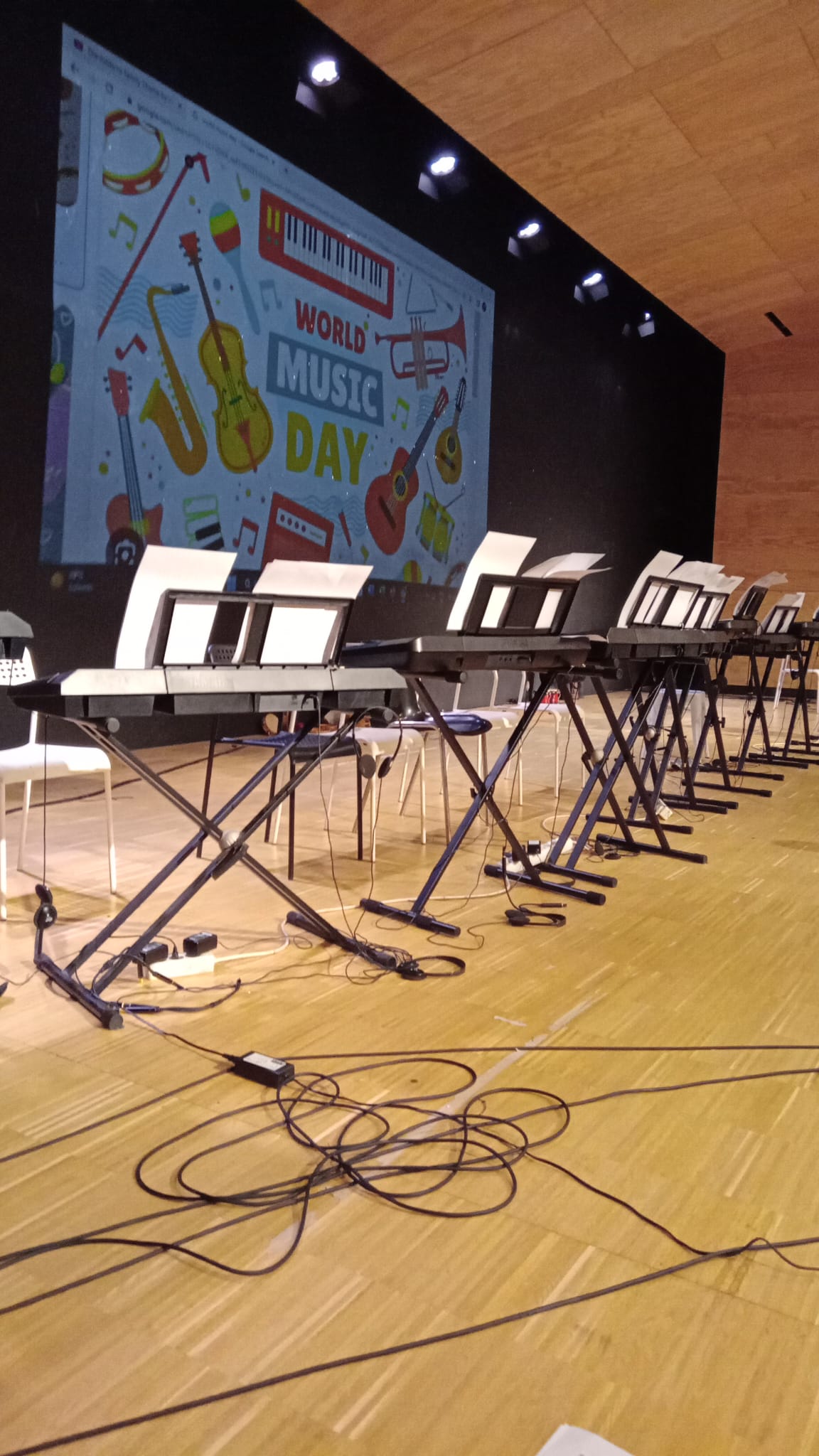 format adapted for international schools. We strongly believe that music can develop a student's individuality and personality by allowing the student to be in charge of their own learning experience, improving their dexterity, listening skills, confidence, and competence in educational performance. Also, music can become a channel to enhance students' self-confidence, creativity, and sense of achievement.
We have experience with the International Baccalaureate Program, GSCE and A-Level qualifications and can offer workshops in English, Spanish and Catalan, adapting the music workshops to different age groups and levels. Furthermore, we can create sessions that explore international examinations such as ABRSM and Trinity and help students who are preparing for an exam reach their full potential.
What can we offer?
1- Create fun, engaging and educational music sessions and provide students with the possibility of working with music teachers with international qualifications.
2- Involve students to interact using the language of music as a channel to improve their self-confidence, creativity and sense of
achievement. Introduction to poly rhythm using various instruments. Perform, listen to and evaluate music from various historical periods, experimenting with various styles, genres, composers and traditions. Listen to musical pieces from different parts of the world.

3- Guide students who are preparing for international music exams such as ABRSM and TRINITY to reach their full potential
4- Introduce students to different historical periods, composers and their traditions. Introduction to different rhythms of the world such as African or Brazilian percussion.

5- Offer additional support to intermediate and advanced students studying piano by designing a piano master class tailored to their needs. 
7- Improve the cognitive and emotional well-being of students. Group concerts in class.
7-Support international schools with their musical productions, offering our professional assistance.
---
PERCUSSIONIST JAMES RYAN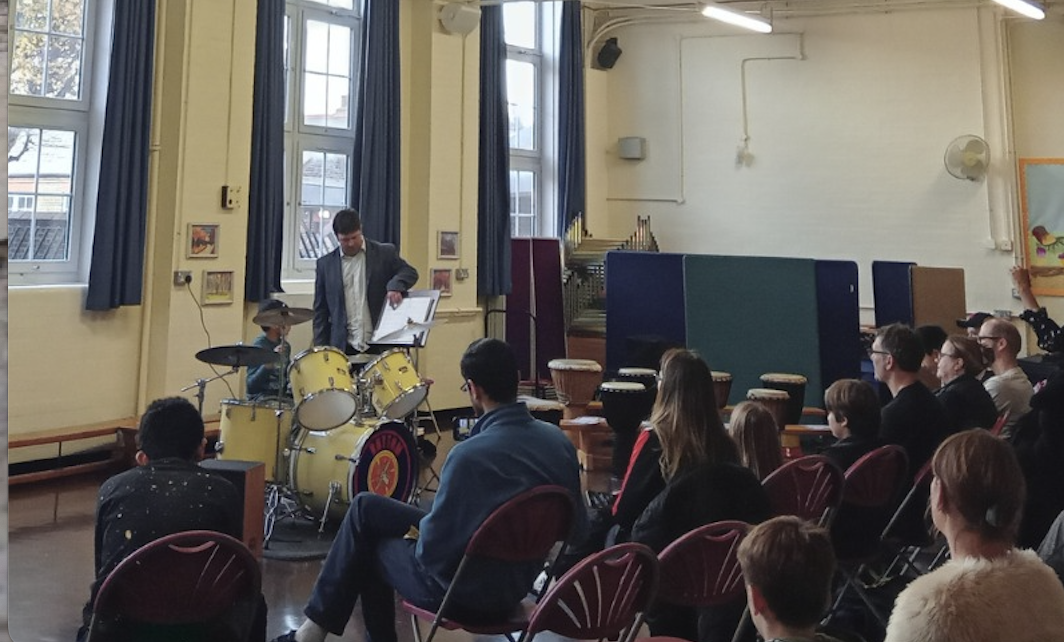 The International Piano Academy is delighted to have percussionist and mentor James Ryan who co-directs the program of the IPA International Music Workshops. You can read more about James by clicking here. His musical beginnings go back to learning drums from elementary to advanced level, delving into the rhythm of various world cultures such as African or Brazilian percussion, body percussion and finally, to the implementation of rhythm as a solid and essential foundation in musical initiation. His students achieve excellent results in the TRINITY drum exams and have obtained places to study percussion at universities such as Manhattan School of Music in New York or Bimm College in London.

---
OUR STUDENTS
Below these lines, you can find some of the results that our students have recently obtained:
Haruka (Japan) – Grade 8 ABRSM piano exam passed with distinction
Leah (UK) – Grade 7 ABRSM piano exam passed with distinction
Luca (Italy) -Grade 6 TRINITY piano exam passed with distinction
Yuxin (China) – Grade 6 ABRSM piano exam passed with merit
Yuxin (China) – Grade 5 ABRSM theory exam passed with distinction
Naïs (France) – Grade 5 ABRSM theory exam passed with distinction
Haruka (Japan) – Grade 5 ABRSM theory exam passed with distinction
Louis (UK) – Grade 5 ABRSM theory exam passed with distinction
Jeanne (Holland) – Grade 5 ABRSM piano exam passed with distinction
Taiki (Japan) Grade 4 ABRSM piano exam passed with merit
Zach (UK) Grade 3 ABRSM piano exam passed with distinction
Ana-Maria (UK) – Grade 3 TRINITY piano exam passed with distinction
Yuxin (China) – Grade 3 ABRSM piano exam passed with distinction
Hannah (UK) – Grade 3 TRINITY piano exam passed with distinction
Ayaan (Bangladesh) – Winner of the 3rd prize in the Junior Novice Category at the Kings College Piano Competition
Francisca (Portugal) – Grade 2 ABRSM exam passed with distinction
Jemal (UK) – Grade 1 ABRSM exam passed with merit
Amelia (UK) – Grade 1 ABRSM apino exam passed with distinction
Ayaan (Bangladesh) – Grade 1 ABRSM piano exam passed with distinction
---
International Piano Academy is proud to have worked with: